The greatest gift we can give is a second chance at life.
Of the 6,129 hospitals in America,
only 143 perform heart transplants.
This year, our team at Saint Luke's Mid America
Heart Institute will join an elite group of
23 advanced institutions that have
 each completed 1,000 or more heart transplants. 
This monumental achievement will be one of our
most noteworthy since opening the Heart Institute
40 years ago as the nation's first free-standing heart hospital.
We are honored to host the inaugural Heartland Gala,
an evening that will demonstrate how generosity directly
affects the lives of our patients and brings them hope.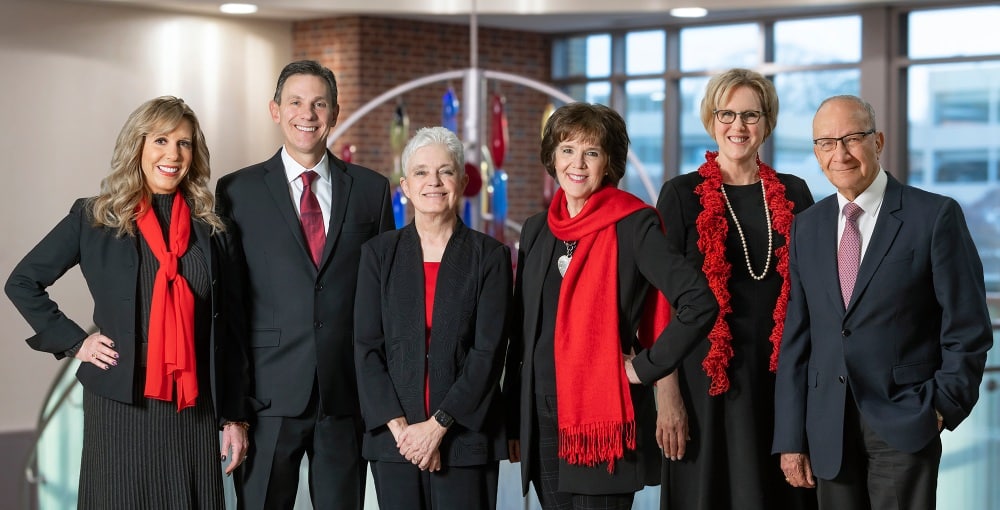 Committee Chairs
Denise and Bill Bade 
Event Chairs
Melinda L. Estes, MD 
President and CEO, Saint Luke's Health System
Tracy L. Stevens, MD 
Heartland Gala Committee Chair and Medical Director, Saint Luke's Muriel I. Kauffman Women's Heart Center
Mary Lynn and Kamal Mikhail 
Fund-A-Legacy Chairs
Committee Members
Ali Armistead
Alicia Beck
Jenna Bell
Felicia Bondi
Adnan Chhatriwalla, MD
Joel DeBoer
Gail Dicus
Jessica Heimes, DO
Pauline Henne
Jermee Jones
Gina Lawson, DO
Amy McAnarney
Matt McInnes
Grover Simpson
Kathy Richman Wallace
Andrew Widman
Premier Sponsor
Lockton - Denise and Bill Bade
The Ann & Andrew Tisch Foundation
Platinum Sponsors
Muriel McBrien Kauffman Family Foundation
Gold Sponsors
BJC HealthCare
Blue Cross Blue Shield of Kansas City
Burns & McDonnell
The Hebenstreit Family Foundation - Ali and Hunter Armistead
JE Dunn Construction
John A. Marshall Co.
McInnes Group
P1 Group
VanTrust Real Estate
Silver Sponsors
ACI Boland
Bank of America
Commerce Bank
David E. Ross Construction
Event Management | Eventology LLC | Donna Thomason 
Haverty Family Foundation
Ellen and Irv Hockaday
Kristin and Kenneth Huber, MD
Michael Main, MD
McCownGordon Construction
Mid America Heart & Lung Surgeons
Power Partners
Julie Quirin and Teri Miller
Doris and Robert Rogers
Saint Luke's Hospital Auxiliary
Mary Beth and Grover Simpson
Tingle Flooring
UMB Bank
Jean and Don Wagner
Bronze Sponsors
The Rt. Rev. Diane Jardine Bruce
Julie Cheslik and Paul Black
CommunityAmerica Credit Union
Country Club Bank
Creative Planning
Dignity Memorial
Dimensional Innovations
Enterprise Bank
Cathy and Dan Flynn
Debe and Roy Gash
Humana
The Graham T. Hunt Family
Virginia McCallister
McCarthy Building Companies, Inc.
Midwest Transplant Network
Michael and Susan Newburger Foundation
The Nobles Family
Performance Contracting Group
Pulse Design Group
Saint Luke's East Hospital Medical Staff
Saint Luke's Mid America Heart Institute Cardiovascular Intensive Care Unit and Cardiac Anesthesiology
Saint Luke's South Hospital Medical Staff
Lindsey and Andrew Sauer, MD
Siragusa Family
Tracy L. Stevens, MD, and Brian Lee
Table Hosts
Eric and Bethany Austin, MD; Kathleen and Tim Fendler, MD; Karla and Michael Nassif, MD; Angela and Brett Sperry, MD; and Anne and Daniel Steinhaus, MD
Bell and Kolditz Families
Nancy and Greg Bentz
Bryan Cave Leighton Paisner LLP
Wendy and Grant Burcham
Judith and Matthew Deedy, MD
Lorelei and David Gibson
Laura and David Hall
Hawthorn Bank
Jessica Heimes, DO, and Matthew Peddie
Andrew Kao, MD
Catherine Klose and Randall Thompson, MD
Susie and Jason Krug
Gina Lawson, DO, and Casey Ramsey
Anthony Magalski, MD, and Susan and Brian Ramza, MD
Lynne and Gerald Matile, MD
Metropolitan Community College
Linda Moser-Ducote
The Nottberg Family
Joan and James O'Keefe, MD
Molly and Bobby Olm-Shipman
Kathy Richman Wallace and Travis Wallace - Wine Bunker
Laura and Chuck Robb
Saint Luke's Hospital Executive Leadership Team
Rebecca Sesler and Doug Worgul
Diane and Kevin Trimble
Tim Van Zandt and Chris Beal
Vicki and Andrew Widman & Milens Family
Campbell Williams, MD
Fund-A-Legacy – A. Michael Borkon Heart-to-Heart Endowed Fund
Mary Lynn and Kamal Mikhail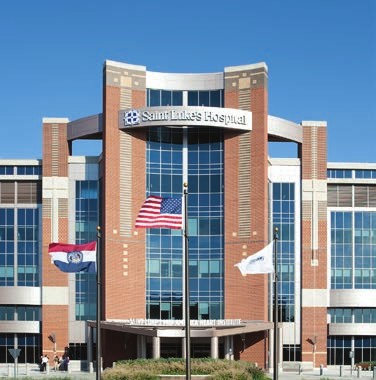 Saint Luke's Mid America Heart Institute is proud to be ranked among the top 50 programs in the nation
and No. 1 in Kansas City for Cardiology, Heart & Vascular Surgery by U.S. News & World Report for 2023–24.
It is the third hospital in the U.S. to achieve The Joint Commission's Comprehensive Cardiac Center certification.
We deliver the most advanced heart care to more than 85,000 patients each year
and couldn't do it without your help.
As a not-for-profit, we rely on the support of our community to help further
education, advance innovation, and continue providing exceptional care.